Beautiful Buddhist Temples which Phang-nga area has to offer
33
Beautiful Buddhist Temples which Phang-nga area has to offer
/index.php/trips/white-water-rafting-flying-fox-and-waterfall-6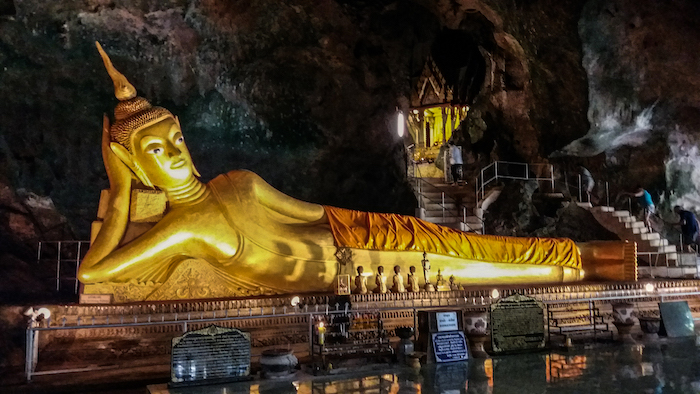 · Hotel pick-up 8:00 AM
· Our first Stop Suwanakhuha Temple situated in a giant cave, Wat Suwanakhuha is one of the most historic of Phang-nga's temples and houses a 15 meters long reclining Buddha surrounded by macaque monkeys.
· Visiting Bang Reang Temple Situated high upon the mountain, Bang Reang Temple is the largest temple pagoda in Phang-nga and has breath-taking views. It combines 3 different amazing temple styles: Thai, Chinese, and Jedi pagoda – a special shrine with Buddha relic.
· For lunch, you will get to know a bit more about Thai cuisine with delicious Thai traditional set and delightful fresh fruits provided for you.
· After strengthen yourselfs we will visit Dragon Cave Temple it is a dramatic limestone cave that features local herbal medicines, made by the resident monks (for lowering the blood cholesterol).
· Back to the Hotel 16:00