James Bond Island and Seacave canoeing
28
James Bond Island and Seacave canoeing
/index.php/trips/white-water-rafting-flying-fox-and-waterfall-2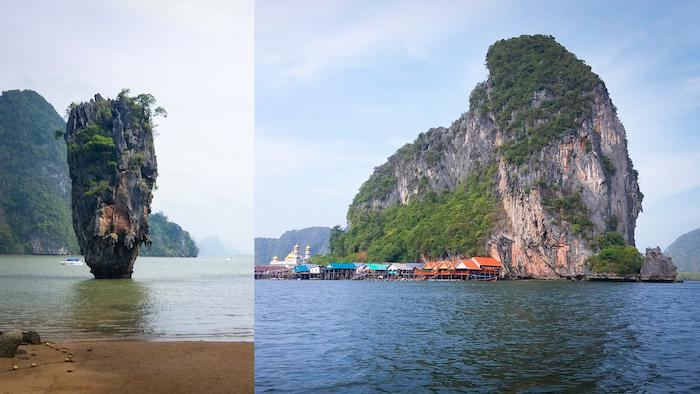 · Hotel pick-up 7:00 AM Transfer to the Pier where your Longtail boat is waiting
· Glide through the mangrove river into Phang Nga Bay.
Visiting James Bond Island.
· Cruising true Seacaves by canoe.
· Enjoy swimming at a private beach.
· Lunch time at a local Restaurant at the fishing village.
· Take a little walk through the village before going back on our boat for sightseeing in the facinate mangroves.
· On the way back, stop at Monkey Temple Sawan Kuha, a cave temple with a large reclining Buddha statue inside.
· Back in your Hotel 17:00